TOWARDEX operates a dense and distributed network which links key data centers, carrier hotels and long-haul transmission facilities in Boston's essential market for global connectivity.  Using Metro Cross Connects, network operators and enterprises can easily connect their networks spanning over different facilities, avoiding complex and expensive lit network equipment and transport costs.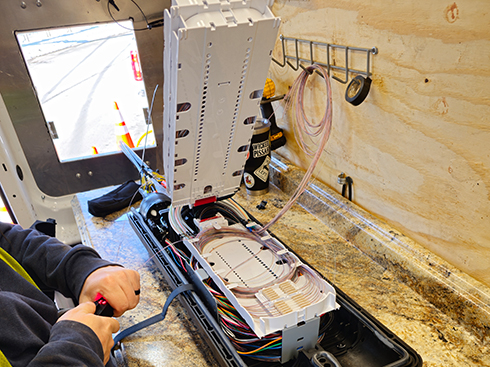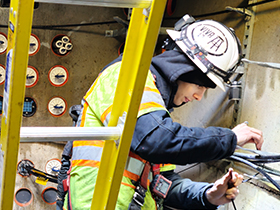 Unlit Metro Cross Connect provides a disruptive architecture for rapidly scaling bandwidth needs by our customers.  Under this service, two connecting parties are provided with fiber connectivity between sites as extended "campus" cross connects, allowing them to effortlessly and securely connect their networks together.  Because the extended cross connect is provided over dark fiber, customers can, at their sole option and discretion, choose to install multiplexing filters and lit network equipment of their own, without coordinating any such activities with TOWARDEX.  This level of complete control provides our customers with virtually limitless bandwidth possibilities over their interconnection link.
For extended distances and multi-site or multi-party interconnections, our Optical Mesh Cross Connect allows our customers to create "group interconnections" across multiple parties and locations.  Under this service, TOWARDEX installs and maintains a ROADM at every participant's location to create a managed optical mesh network.  Customers can then request a wavelength (lambda) cross connect in any supported combination or configuration therein between every connected location.  Customers can either choose to transmit within an assigned channel or order a Media Conversion Service to have us provide a desired client interface (e.g. 100GBASE-LR4, 10GBASE-LR, etc.) at the point of hand-off.
For local exchange carriers who own their own lateral fiber cable into their wire centers or colocation sites, our Fiber Optic Exchange Trunk allows them to extend their lateral into a Hub Express System manhole and apply for membership in our Fiber Optic Exchange program.  Once becoming a member, the customer can request cross connects in wholesale bulk quantities to every other participant in the Fiber Optic Exchange.  All connections between Fiber Optic Exchange members do not incur recurring cross connect fees, except for ancillary and membership fees as may be required to establish such facilities.
Simplify your interconnections with TOWARDEX
Talk to us to start engineering your solution today.