The democratization of interconnection in Boston.
Infrastructure meets interconnection.
TOWARDEX is reimagining how utilities can work with data centers to create a digital platform for tomorrow's internet infrastructure. We created the Hub Express System (HEX), the first truly open-access underground utility for Boston's data center networks.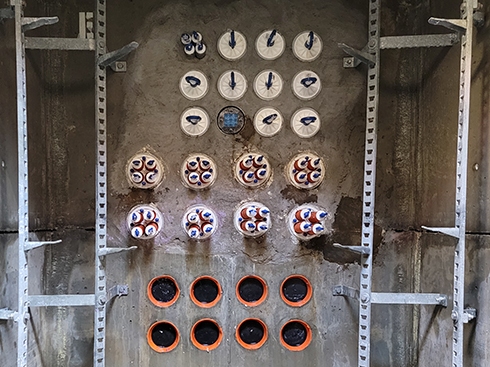 Interconnection untethered.
By taking the concept of "carrier neutrality" out to the streets, HEX decouples the real estate from essential ingredients required for building a connectivity ecosystem. With HEX, the carrier-neutral facility has gone mobile and is now on the road, quite literally speaking.
Disrupt the status quo: open access everything.
When we construct a HEX connection into the data center, we build multiple conduits and open them up for ISPs and network providers to rent. When HEX comes into your property, suddenly dozens of providers are also coming with it, in just one single construction.
Our conduits are openly available to all licensed providers at a low affordable fee of $1.54 per foot/year. We don't charge exorbitant up-front fees for providers to gain access to a conduit.
Fiber Optic Exchange: A community of interconnected data centers.
Member utilities of the HEX system participate in a community called the Fiber Optic Exchange.  Through the Fiber Optic Exchange, members participate in an open market to sell or exchange bulk fibers between each other, and openly "cross connect" in secure and fully managed underground vaults.  There are no recurring cross connect fees in the HEX system.
For local exchange carriers:
Visit TWDX Infrastructure to obtain As-Builts, conduit system policies, permitting rules and regulations and to request a license.
For data centers, property owners and their tenants:
For hyperscalers, non-LEC networks, international carriers and subsea cable operators:
Boston's interconnection revolution
Talk to our open access infrastructure team to start building your connectivity ecosystem today.